A Practical Guide to Business Philanthropy
This book is loaded with powerful examples from other businesses who give back to the community, providing practical ideas to enable business givers to LOVE giving back.
After reading Give for Good, you will:
Give back to the community with more meaning and impact
Most effectively engage your employees
More easily say 'no thanks' to solicitations
Give for Good provides a step by step guide to help businesses most quickly and easily build a smart strategic philanthropy plan that is both good for business and creates a fulfilling community investment, including sections to:
Choose your focus and causes
Select what to give – money, volunteer time and donated product or service
Decide how much to give
Choose who to give to
Measure your impact
Why is business giving important?
Consumers: 90% of Americans are likely to switch brands to one associated with a cause if the price and quality are the same
Revenue: Most generous companies realized 3% three-year revenue growth vs. least generous firms whose revenue declined 3% over the same period
Employees: More than 50% of millennials said that a company's involvement in various causes influenced whether or not they accepted a job.
If you want the fast route to creating a business philanthropy plan which will guide your donations to make the world a better place, buy this book!
Sign up to receive on-going business philanthropy ideas.
"Give for Good drives home the point that doing good is good for business, and for the people and families supported by the business.  In addition to thought provoking testimony from many well known business philanthropists, the book offers a practical guide for implementing and supporting a giving culture in businesses."
"This well written gem is a practical text that should be read by every CEO who wants to better understand and practice giving and doing good. I personally plan to share 'Give for Good' with the cadre of CEOs and business owners in my circle."
"Practical guidance and solutions" is what the authors promise, and that's exactly what you get with this important new volume. This will help any business, large or small, to carefully think through how to leverage resources under their control to the greater benefit of their communities."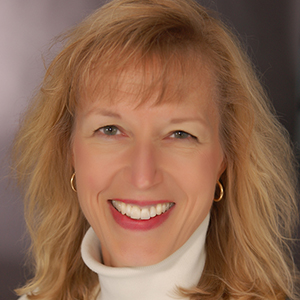 Debbie Johnson grew up in a traditional family household in Nebraska and was raised in the Christian tradition that taught "To whom much is given, much is required".  Couple her background with a strong sympathy gene and, not surprisingly, during her successful career in business as a vice president for AT&T/Lucent Technologies, one of her most fulfilling roles was implementing the company's community giving program.  So now as an independent consultant, she brings her experience to help businesses figure out their most meaningful and effective philanthropy.
Sam Woollard was born in England and moved to the United States when she was fourteen. She graduated from the University of Texas School of Social Work and, following ten years working within the nonprofit sector, she re-focused on connecting all the nonprofit systems so that clients' lives could be more effectively served. Sam concentrates on helping businesses and nonprofits find a common language and shared understanding of desired outcomes so that they can create the greatest impact.
"You only have what you give – It is by spending yourself that you become rich."