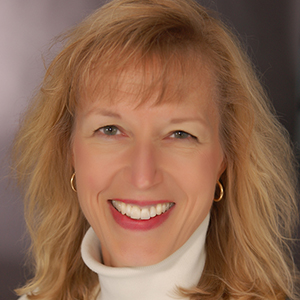 "How could you not love seeing the joy on a man's face upon seeing his newly built home?

Or hearing the pride in a woman's voice as she confidently returns to the workforce because she is 'dressed to kill'?

Or relish the sense of accomplishment as a young child learns not only how to golf but, more importantly, behavior that will help him/her to succeed in life?"
A Personal Note:
While I have always been encouraged to give to those in the world less fortunate than I, I had no idea how rewarding true philanthropy could be until I participated in, and ultimately ran, my company's (AT&T) community projects.
Truth be known, these efforts were more personally fulfilling than the job itself even though I loved my work.
Through concerted financial planning and extremely good fortune, I have been able to continue and expand my giving (along with my husband) into many areas of the community and indeed around the world.
Debbie Johnson
A Principal of Successful Giving
I grew up in a "Leave it to Beaver" household. My dad worked hard to provide for our large family and Mom stayed home to take care of the kids until I, as the youngest, was old enough for her to feel comfortable going to work. So while not rich, we wanted for nothing essential. I was also raised in the Christian tradition that taught "To whom much is given, much is required". We always knew how blessed we were and how that obligated us to share with others and give back.
Professionally, my career includes over 20 years working for AT&T/Lucent Technologies, rising through the sales organization and ending as regional vice president. After myriad divestitures, spin-offs and sell-offs, in 2002 I decided to take the many things I had learned so far and become a consultant to help other businesses. My initial focus was on helping organizations grow through strategic planning, marketing initiatives and sales efforts.
While this early career in the business world did not provide much outlet for day-to-day philanthropy except for my personal volunteering, at one point while still with AT&T, I was able to lead the design and implementation of our community giving program and found it to be one of the most satisfying experiences on the job.
This experience set the stage for when in 2010, I met Sam, my business partner, and discovered a shared interest in improving business philanthropy so we formed Successful Giving to help businesses and the nonprofits they support have the best experience possible anticipating that the firms would give even more in the future.
I have led many teams over many years which enables me to deal with contentious situations and a rich diversity of people.
Facilitation toward accomplishing a goal is one of my strengths. Because I led strategic planning efforts at Lucent Technologies, I can see the big picture while being practical about the steps needed to get the job done.
My nonprofit experience, both hands-on volunteering as well as serving on over a dozen boards (in all positions including three times as Board Chair) gives me a broad perspective on community issues and nonprofit needs.
I am a native Nebraskan, graduated from the University of Nebraska and took additional advanced coursework from MIT and Peter Senge (The Fifth Discipline).
"To whom much is given, much is required."